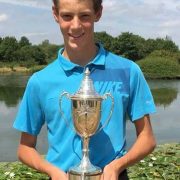 I was a Junior who played off 28 with a dream to become a professional golf coach but it was only a dream at this point, as I wasn't at any level where I would consistently put the same swing together. I needed some guidance on how to improve and practice.

I believed I would be able to improve but didn't see how I would be able to get to my desired level as I was nowhere near at the start of my coaching.

The process has been great, my regular lessons have helped to build consistency and confidence. Matt has supplied me with constant support in and between lessons and has helped me to practice at an optimal level. He has helped me learn more about the game in more ways than I could have imagined, from working on strategically playing the course, to increasing my level of short game and focusing on the ideal mindset going into a competition. After a short amount of time the results I have seen have been amazing and filled me with confidence to go and chase my dreams.

I have had many success working with Matt from joining the county boys and getting my handicap down to 7 or becoming men's Nett Club Champion (2018) but my greatest success has to be winning the Junior Club Championships (2018) shooting a level par in tough conditions. I couldn't thank Matt enough for his constant support.
Stuart Plumb
Handicap 7, Hertfordshire County Player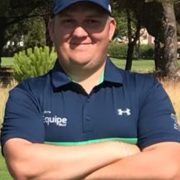 I had been playing golf for 3 years having not picked up a club before 30. I'd got myself down from 20 to 16 handicap and seemed to have hit a brick wall where I had a big slice and couldn't remove it, which was holding me back.

I had actually been recommended Matt by a friend so I didn't have any reservations before starting lessons as I had heard great things…. and I wasn't disappointed!!!

The process has been fantastic. Matt has a great way of getting the message across using a balance of advice on "feel" and technical advice. Matt creates a safe environment which allows me to try new things and feel comfortable if I fail at the first attempt we will work together until I learn and improve.

His communication style is key to all of this as he looks for positives where he can and manages the tougher messages well where I need to work harder, both motivating and inspiring me! As an example of the positive mindset Matt has….. before I started my journey with Matt….my short game had got better as result of my long game being poor and I was fixated on the "bad". Matt pointed out this silver lining that my short game had improved as a consequence of being under pressure to get up and down more. This was a shift in mindset that I hadn't thought about before. I now look to find positives where possible as well as looking for areas of my game that need improvement.

The best result is no longer slicing 40 yards right!! I still have the odd bad shot of course but I've now come down to 12 handicap as I'm managing to hit the ball straighter…. even the occasional draw on demand which is something I never thought possible for me!!!
Matthew Archbold
Handicap 12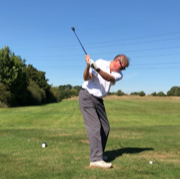 Having retired at the end of 2017, my target for 2018 was to get my current handicap (12) down to single figures before I got too old to hit the ball a decent distance. I therefore booked a course of lessons with Matt Spencer in order to improve my technique and was down to single figures (9) by the end of January. Everybody has a hot spell every now and again but there's no doubt that my game has been improved by the combination of expert coaching coupled with having the time to practice. Matt is excellent at identifying areas where he can add value whilst leaving other things alone as he knows that I'm never going to have a professional career! I would recommend him to anybody who wants to improve their game.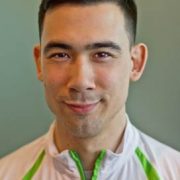 Thanks Matt you helped me improve my golf technique immensely as I came to you as a complete beginner!

You showed great patience and skill in helping me understand the basics of golf, from holding a golf club to the more intricate aspects of the game.

One of your qualities as a coach is that you genuinely care about your clients and are always willing to help and spend time with me. You were never clock watching or rushing off after the sessions – putting 100% into our sessions and just after a few months of training, I'm much more confident in my abilities and have really started to enjoy the game of golf.

I would highly recommend Matt if you wish to improve your golf and get onto the green!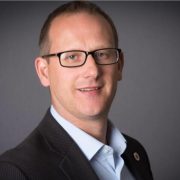 Dear Matt,

Thank you so much for helping me turn my seal clubbing swing into something which makes the ball sail through the air and in the right direction.

Not only did I feel at ease throughout our lesson, but you provided some great tips and ideas, without telling me to change very much or suggesting that I sell my clubs and learn a new sport.

Your advice has reduced the number of wayward shots and I don't need to shout "fore" quite so much either – in fact, last week I played my best round ever (22 over par).

You have restored my confidence when I am approaching the ball and houses and cars are no longer immediate in danger of being damaged

So, I will be back for more tips and advice later in the year and I will actively encourage others to book some lessons with you too.

Thanks again,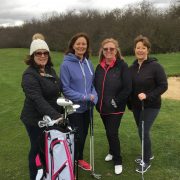 I always liked the idea of being able to go out on a golf course and being able to get round without too much embarrassment.  Luckily a few friends felt the same way so we contacted Matt, poor thing, and booked lessons.  It was fantastic, we had great fun but also learnt whilst enjoying.  Matt was a dream he was extremely patient, which couldn't have been easy.  He had a way of explaining things that made sense and before we knew it we were actually hitting the balls and in the right direction.  Thank you Matt we will be back and wouldn't dream of having anyone else teaching us.
Richele Stratford
Ladies Group Class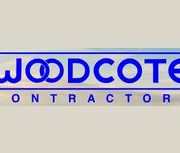 I was starting out in golf, hadn't played much just the odd driving range or crazy golf. I wanted to try it out, had a few lessons and then joined a group lesson on Sunday mornings. I wasn't sure what to expect, I'd been coached in a gym previously so had a little idea what general coaching is about. Any insecurities or fears where quickly laid to rest though. Matt is a great guy, friendly, fun and makes the game of golf enjoyable and interesting. Great at pointing out minor issues to improve your swing or short game. Has a wealth of knowledge and understands what it needs to have a good long and short game, and both require such different requirements. Continued coaching from Matt will only enhance anyone's game so long as you also practice the drills he tells you to do too. Matt never ceases to amaze me the knowledge of the game and when he shows you how it's done, he makes it look so effortless and easy. He understands what you're doing and gives tips to help. Always smiling and friendly. Gives good advice and always gives you advice on what you need to do to improve. Being able to hit a golf ball in the direction I wanted. Rather than an aimless hit and hope it goes where I want it! Just need more practice to get a consistent hit.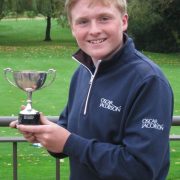 Matt was always coming up with new drills and ways for me to improve and gave me lots of confidence on the course as a whole, the bonus was that my scoring average came down.

​For me, being on a programme gave me the opportunity to spend regular quality time on all aspects of my game including mental and strategic as well as the technical elements.
Joe Fenton
Handicap 4, Hertfordshire County Player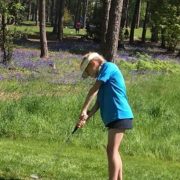 I had never played golf before and I was very timid and cautious, but the group lessons with you helped develop my confidence and my golf game.

The coaching has been fun and informative in all aspects of playing golf, and the etiquette and rules.

I have represented Mill Green in around 15 matches against other clubs. I have also made some nice new friends.
Taylor Gifkins
Junior Golfer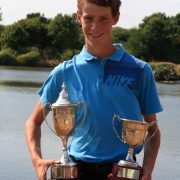 Stuart has been playing golf at Mill Green for nearly 10 years and when he progressed to playing on the main course about 4 years ago I asked him who he'd like to do individual lessons. "Can I do them with Matt he explains things in a way I understand" was his reply and he hasn't looked back. Matt has guided him through all aspects of the game including technically, course management, dealing with disappointments and managing stroke statistics. This has led Stuart to join the county squad, become junior club champion, men's nett champion reducing his handicap from 23 to 7 in the last 2 years.
John Plumb
Club Golfer, Parent of a Student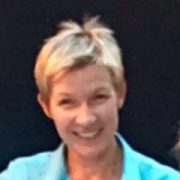 My collaboration with Matt began with Group Ladies lessons and has extended over time to include structured practice sessions with input from Matt and One to One coaching to reinforce technique & provide drills for personal practice.

I have developed from being a non golfer to being confident to play on courses all over the world with family & friends.

Initially I was worried that the game was very technical with a lot of rules, but Matt is able to explain all aspects of golf in a way that makes it accessible and not intimidating. He is extremely good at pitching his teaching to suit the individual – having had other family members coached by him I know his approach is not one size fits all.

I like the fact that he takes his personal development as a professional coach seriously, frequently attending seminars/coaching days himself, which keeps his input fresh, relevant & high quality. He takes time to understand what you want to get from each lesson, so that you get the most out of the experience.

Matt has ensured that my basic technique is sound & has encouraged me to have the confidence to play more widely with club members & to achieve a handicap.
Charlie Hume
Ladies Group Class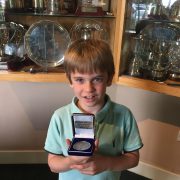 My name is Daniel, I am 8 years old and I watched dad play golf and wanted to play with him. I have started golf lessons with Matt and I have really been enjoying his group lessons. He has shown me a lot of ways to improve my golf. I am learning to improve my putting, chipping and driving the ball, and I can drive 100 yards now! – I have started taking part in the junior tournaments and really enjoy it.

Matt is always encouraging me with my game and helps me see how to get better.. he tells me when I have hit a ball well and it makes me feel good.
Daniel Martin
Junior Golfer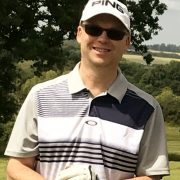 My problem was inconsistency on the course (too many blobs on the scorecard), and a tendency to fade the ball. I was worried prior to taking lessons about major swing changes being made. The process was very positive and enjoyable; Matt is able to explain and simplify issues and remedies in a way that is understandable and achievable. The biggest achievement for me is confidence; there are still occasional poor shots but I feel I know how to correct them.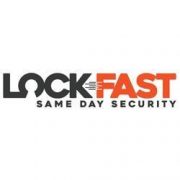 Dear Matt,

Thank you for taking the time in trying to educate me in the art of playing golf.

Having never really been a golfer, the prospect of letting someone show me how to attempt to be one, without making a complete fool of myself didn't seem very appealing but I have always been the type to try anything once. So I signed up without hesitation when the chance arose and you made the offer.

I'm glad I did as you put me at ease from the first moment you greeted me at golf clubs reception, and made me feel right at home and not awkward at being in a foreign place.

You showed me with great patience how to do the most simplest of things that golfers make look so easy. To the point where I felt I was getting the hang of this very soon and even managed to hit the ball…..and later hit it into the air .More importantly your professionalism, patience, knowledge and passion for what you do  made me relax and enjoy myself immensely. I have already spoken to the few golfers I know and recommended you to them, should they ever need any coaching…Or their partners need ideas for Christmas or Birthday present gift ideas.

I would not hesitate to recommend you Matt to all my friends, family and business acquaintances if I was ever asked for a professional Golf coach.

Thanks Matt for a very enjoyable time

Regards, Robert Staff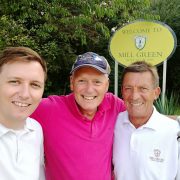 I came to Matt because my handicap was increasing and I knew something was not quite right….also, I was not really enjoying the game. I had no reservations at all, having had a "taster" a few years ago I knew what I was getting.

It has been most enjoyable. Matt offered a relaxed approach with a very pleasant, sympathetic demeanour yet got to the heart of the matter. So far the best result has been thinking about the game /shots etc more but I have a feeling in time I am going to play a lot better too.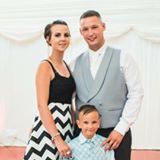 Matt Spencer is a fantastic coach! He has been coaching my boy Joshua for a couple of years now & he has turned him into an amazing golfer! Joshua understands so much about what he needs to do & how to achieve it. Matt makes sure he understands before practicing, advice for Joshua to help him grow. He also makes it fun for Joshua while he is learning so much. Matt also takes times out when he sees Joshua to ask how practice is going or how he done in a tournament or just a practice round. He is also so good @ remembering what the last lesson was or what we were going through & to see how Joshua is getting on with past lessons. Matt's knowledge of the game is incredible! How he knows how to correct everything that isn't going well in Joshua's game & even my game is brilliant. Then coming up with simple & easy ways to fix them. I would highly recommend Matt to any parent wanting their child to get better @ golf or start golf because he is so good @ getting kids to understand & having fun. I can't thank Matt enough for what he has done! 
Warren Howard
Parent of a Junior
Location
Essendon Country Club
Bedwell Park
Essendon
Hatfield
Hertfordshire
AL9 6HN
SAT NAV: AL9 6GJ